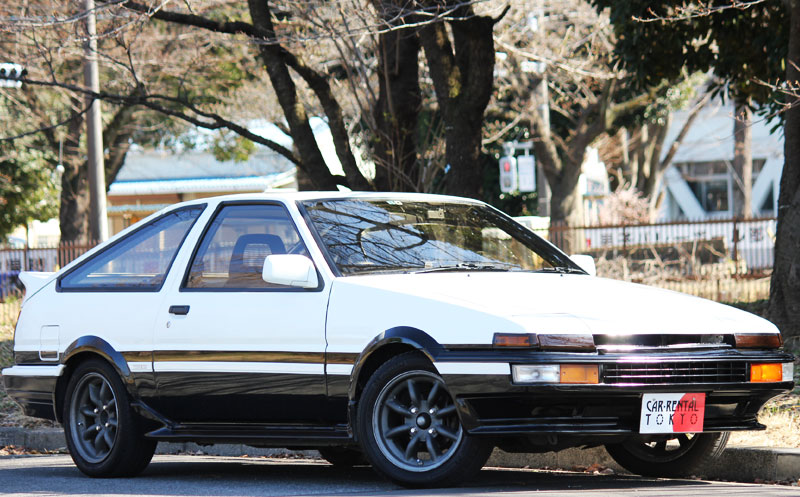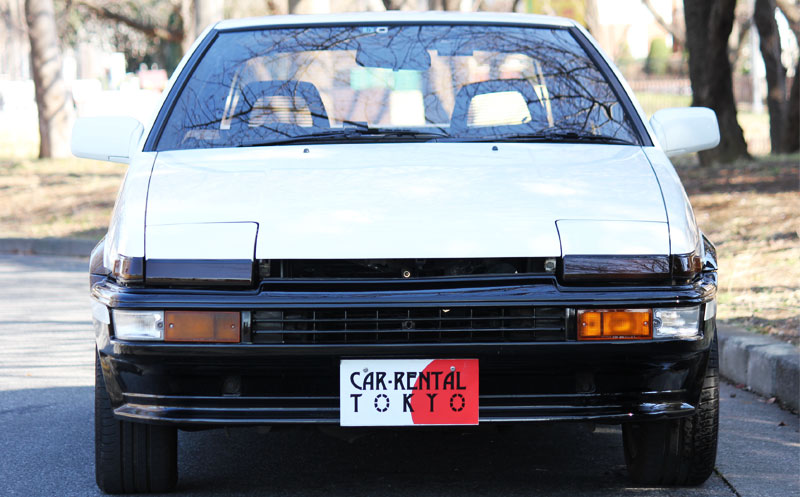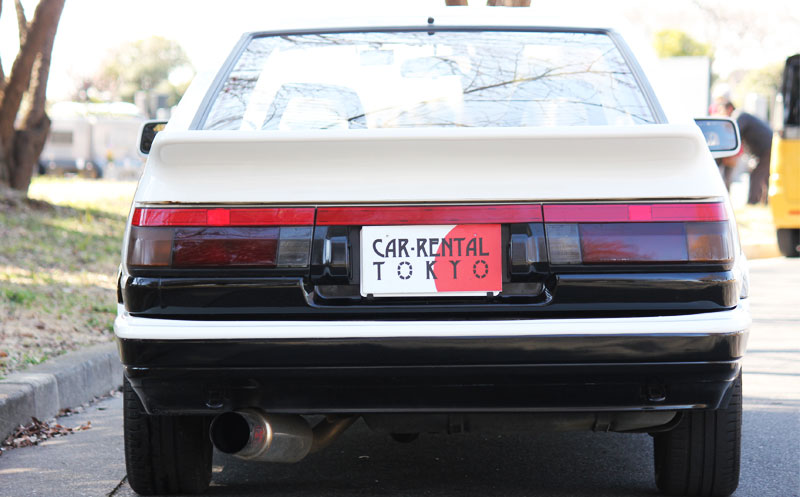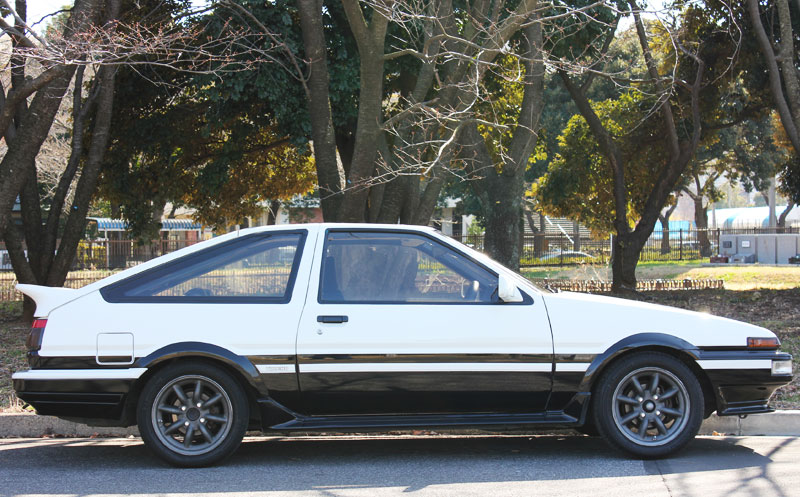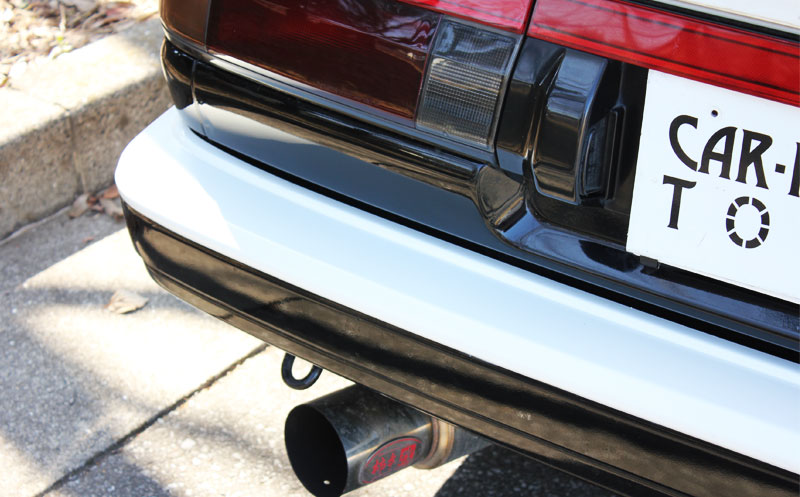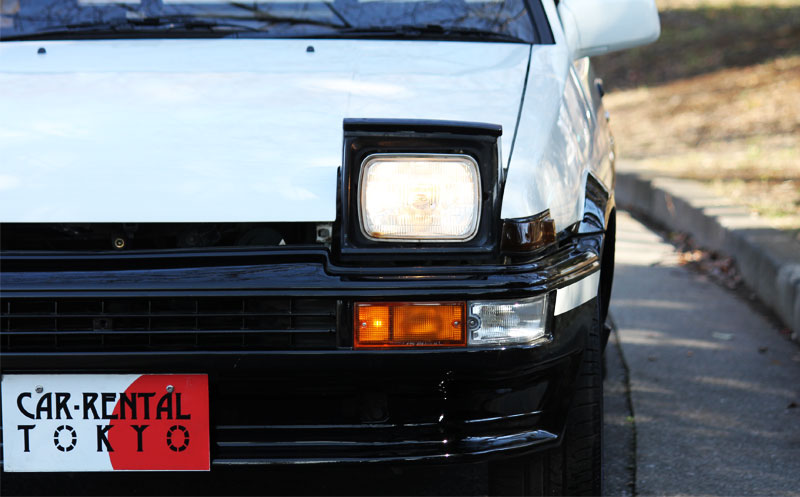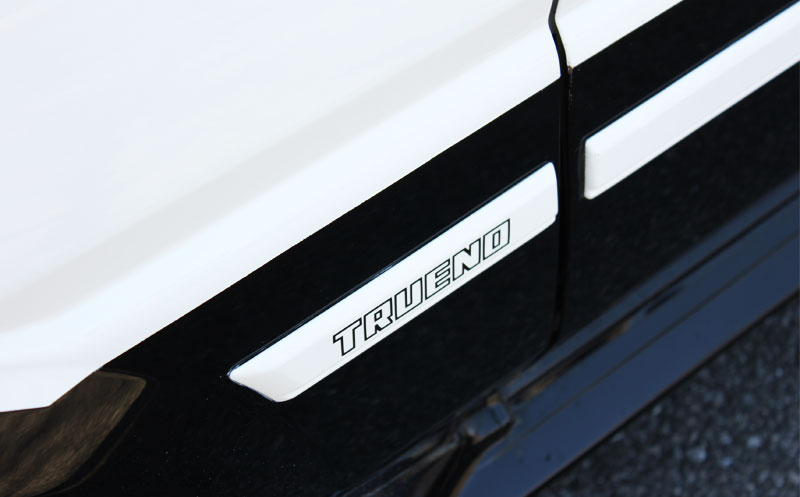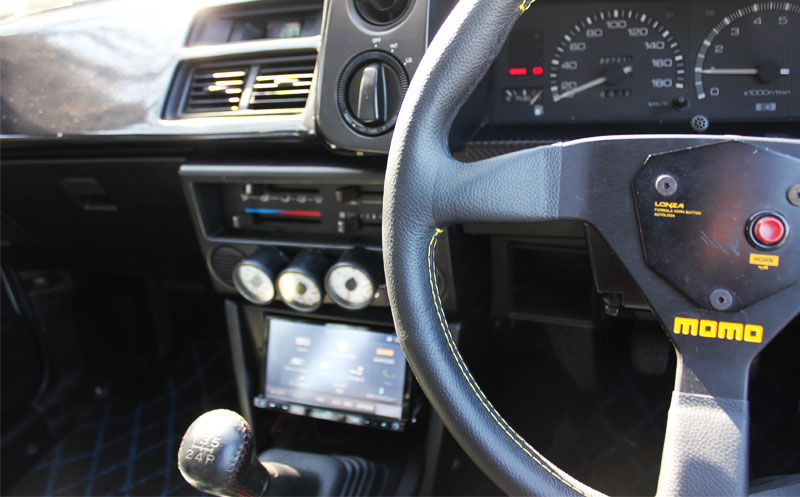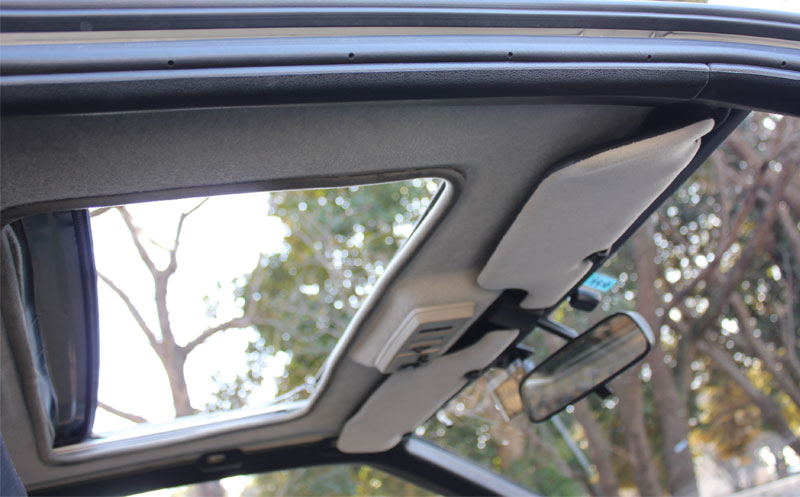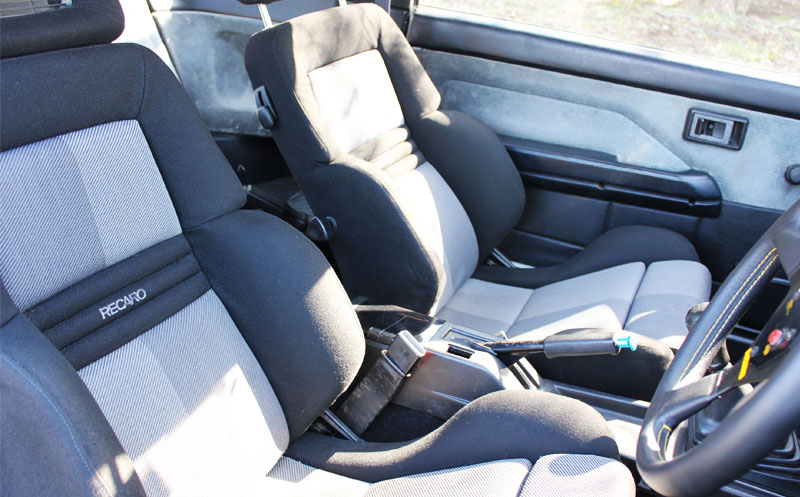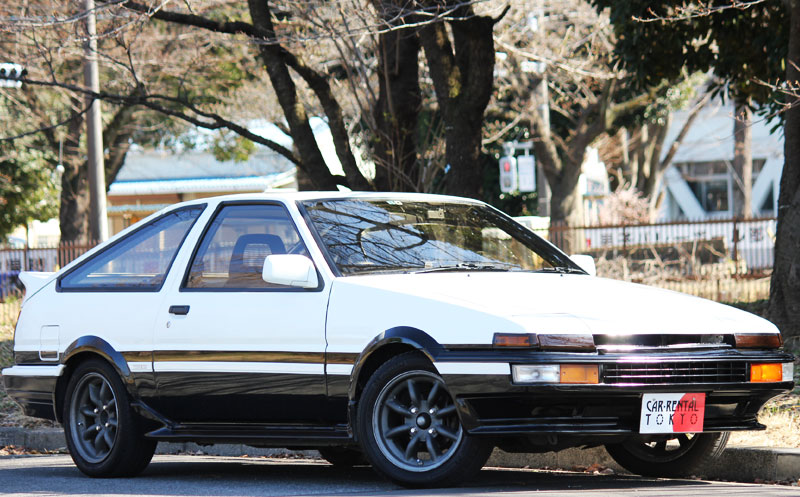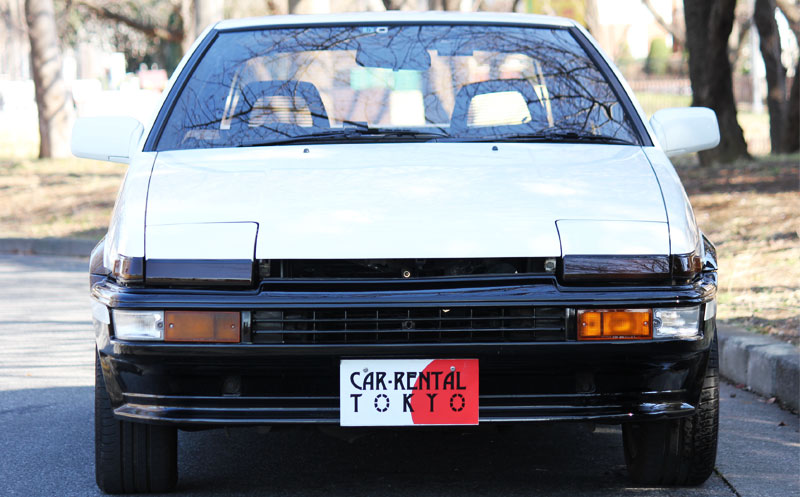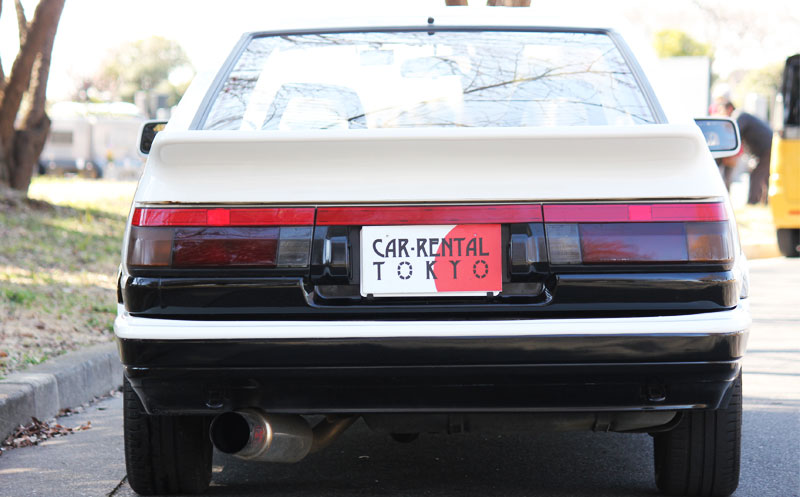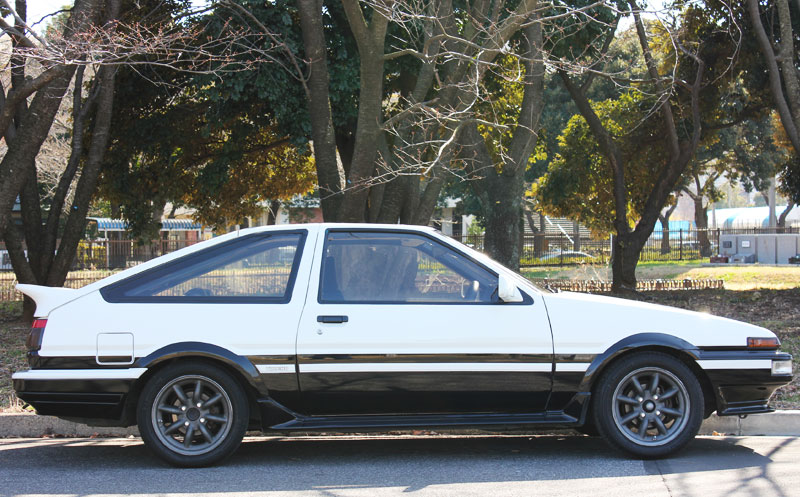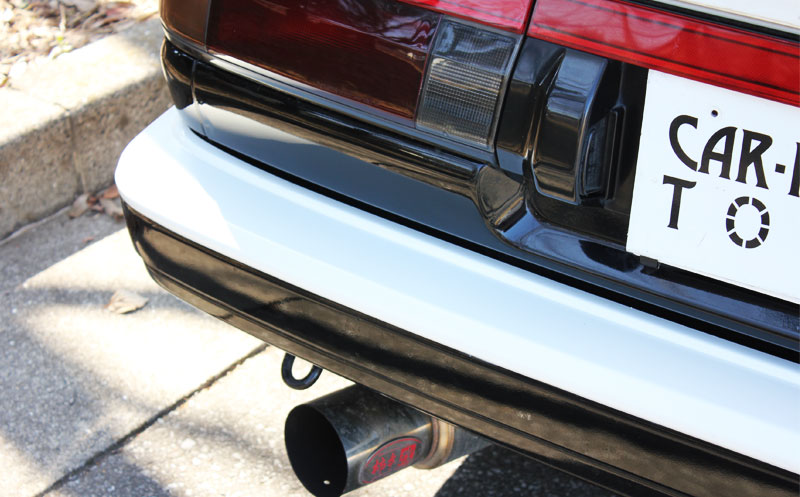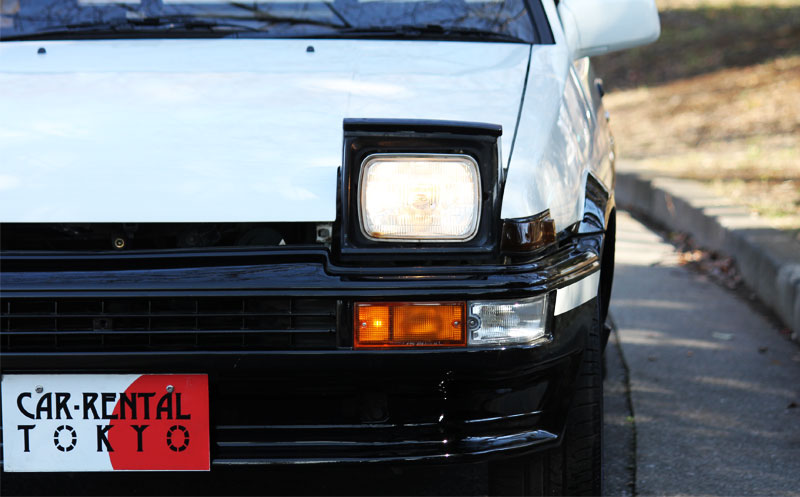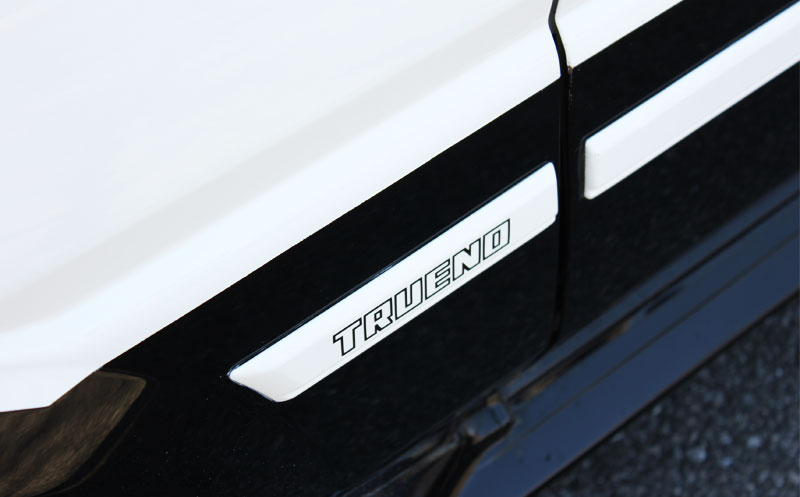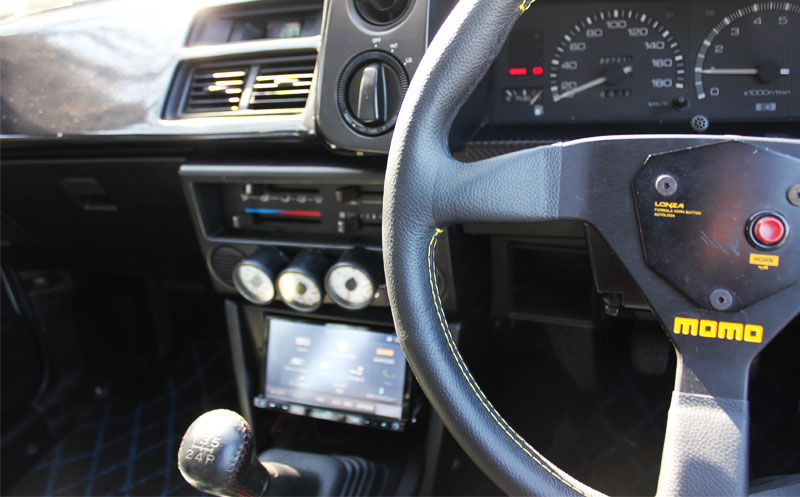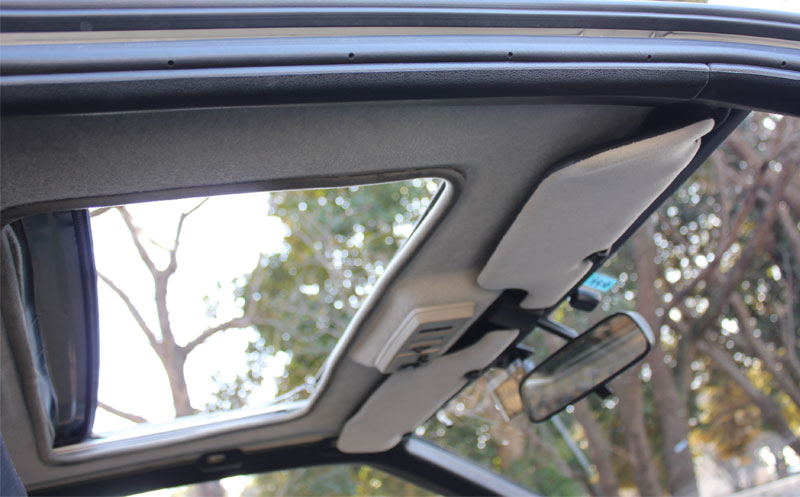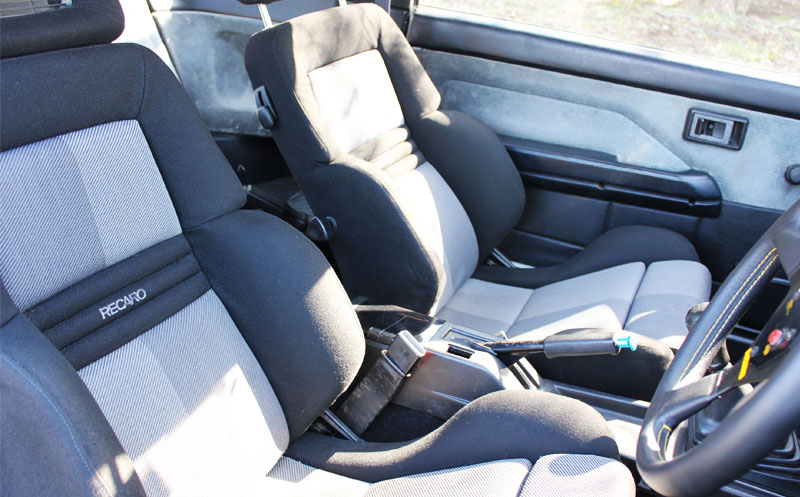 | | |
| --- | --- |
| Model | AE86 Sprinter Trueno |
| Engine type | 4A-GEU |
| Maximum power | 130 PS/6,600 rpm |
| Maximum torque | 15.2kg - m/5200rpm |
| Displacement | 1,600CC |
| Kerb weight | 940Kg |
| Colour | High-Tech two-tone |
| Equipment | Multilingual satellite navigation (Japanese, Chinese, Korean and English) |
| Seating capacity | 5-seater |
| Steering wheel position | Right |
| Transmission | 5MT |
Information
Now becoming a legendary car, AE86 Sprinter Trueno Rear drive to the front engine to a compact body, lightweight body that does not reach the weight of 1,000 kg. There is also popularity of animation "Initial D", it is a vehicle with domestic as well as many fans abroad. Introduction vehicle is a black and white panda color body on 3 doors. The front seat is Recaro bucket seat. Steering is NARDI classic. The strengthening suspension is Watanabe AW. Kakimoto muffler etc are also equipped. I think that we are refreshing the air conditioner when we rent a car and can comfortably ride. Navigation is also equipped with 4 languages ​​(Japanese, Chinese, Korean, English), Bluetooth etc. Since the introduction vehicle is Apex, power steering is also attached. Although it is a vehicle that has been released for more than 30 years, it is a vehicle that is conditioned as much as possible. Please feel the famous car AE86 once by all means.
Notes
Drivers must be over 21 and have held a driving license for over 3 years of obtaining a license for driving manual transmission cars.
☆ Depending on the course you use, there is a mileage restriction.
· 6 hour course 150 km
· 10 hour course 250 km
· 24 hour course 400 km
☆ When the mileage limit is exceeded, it will be 50 yen / 1 kilometer as excess adjustment.
Drivers are prohibited from driving on circuits, participating in gymkhanas, driving up steep hills, or engaging in similar actions.
Please be advise that our staff has the right to refuse hire if the customer is deemed unsuitable to drive the car.