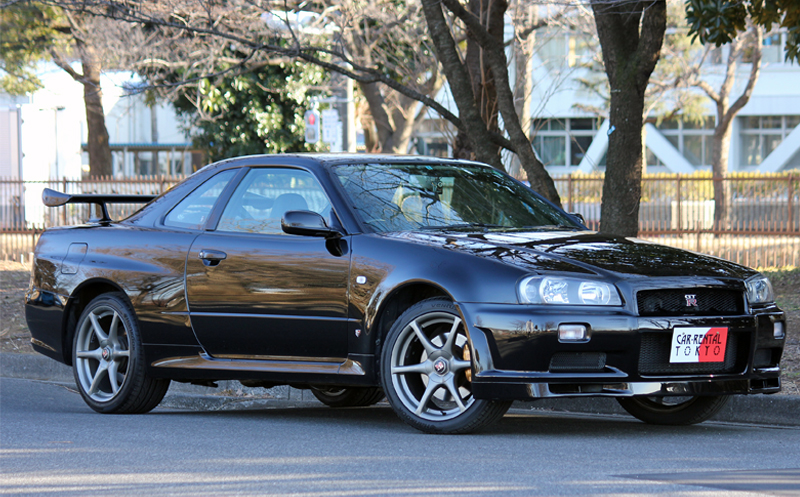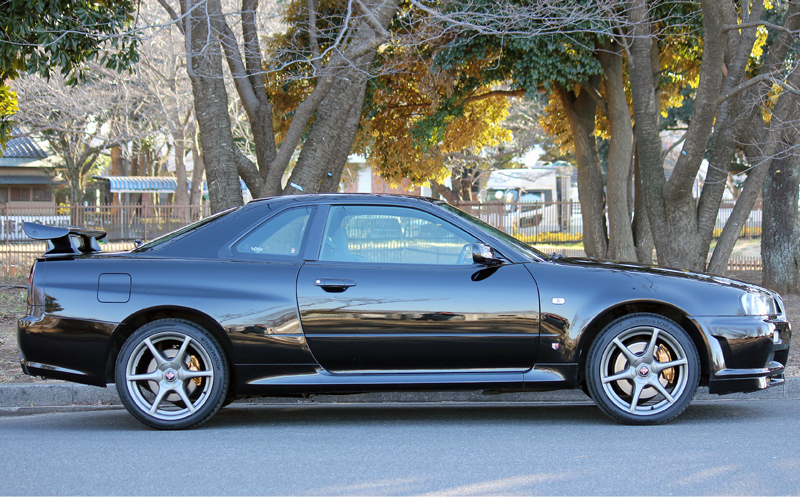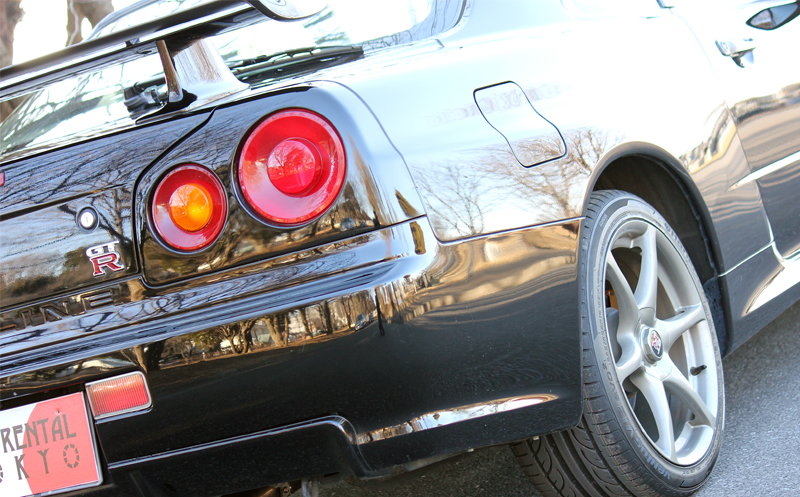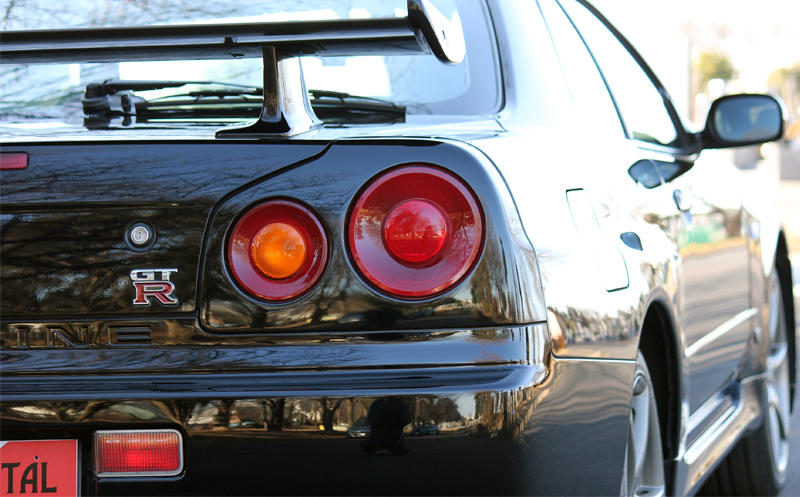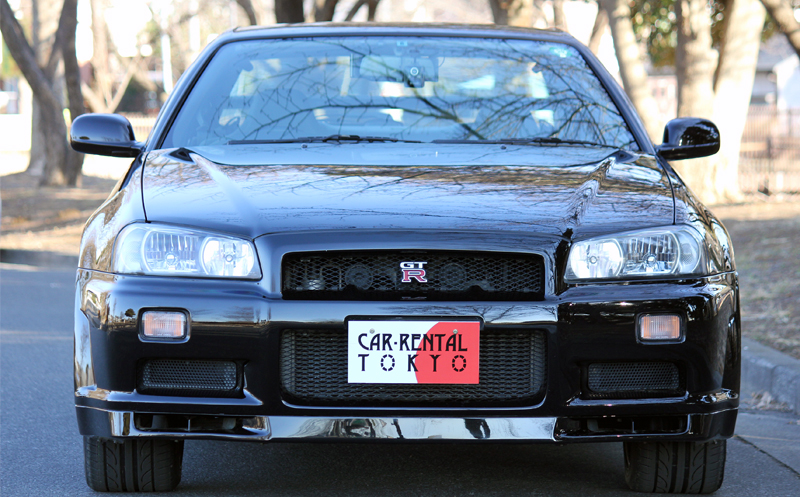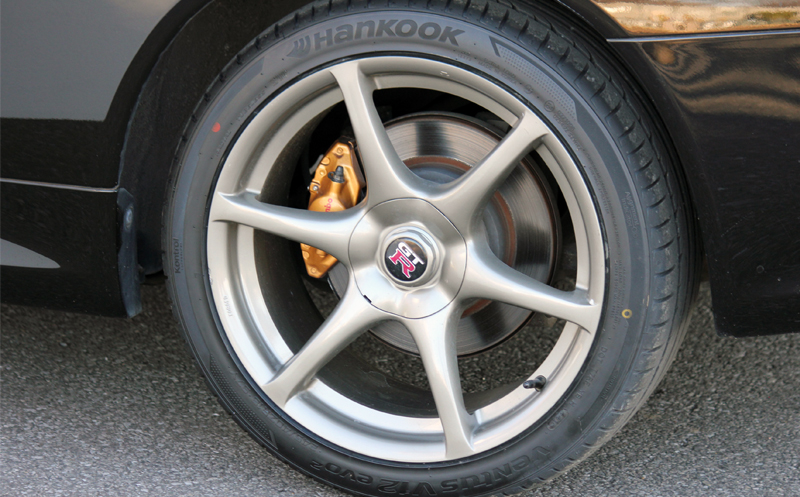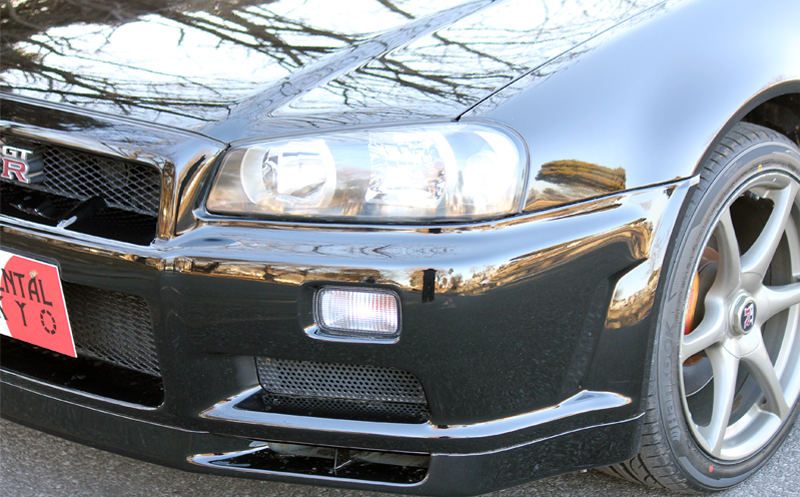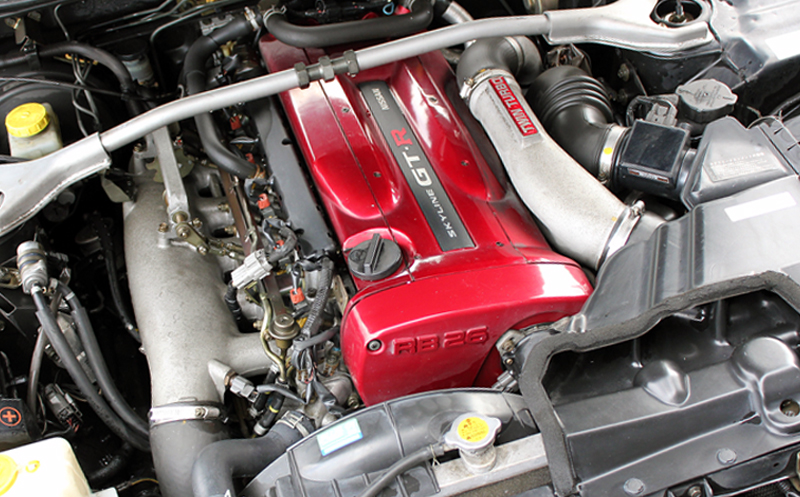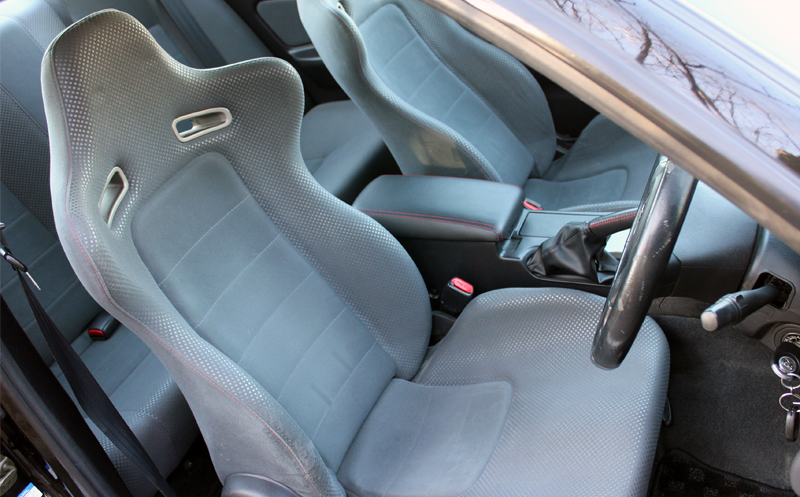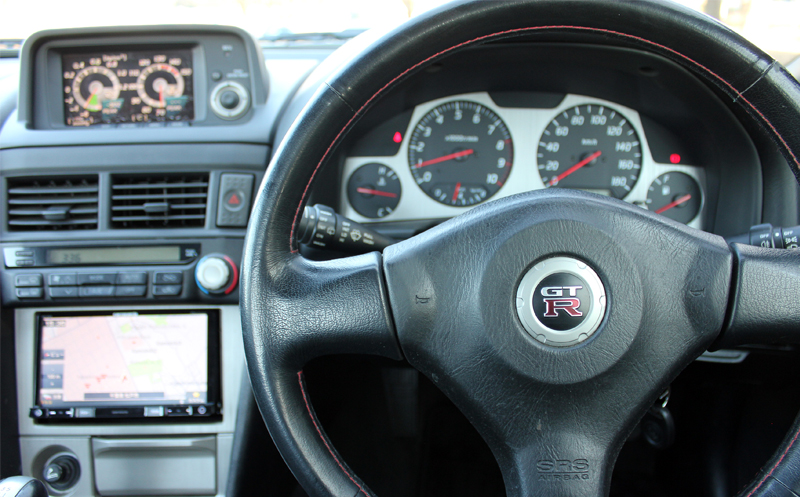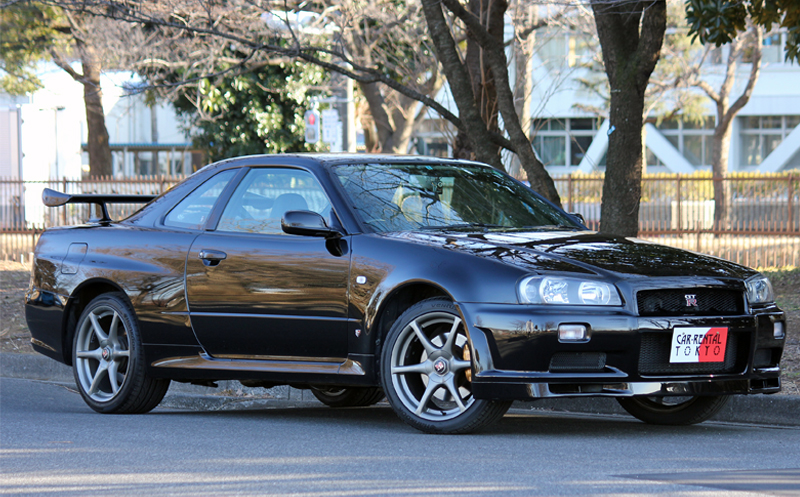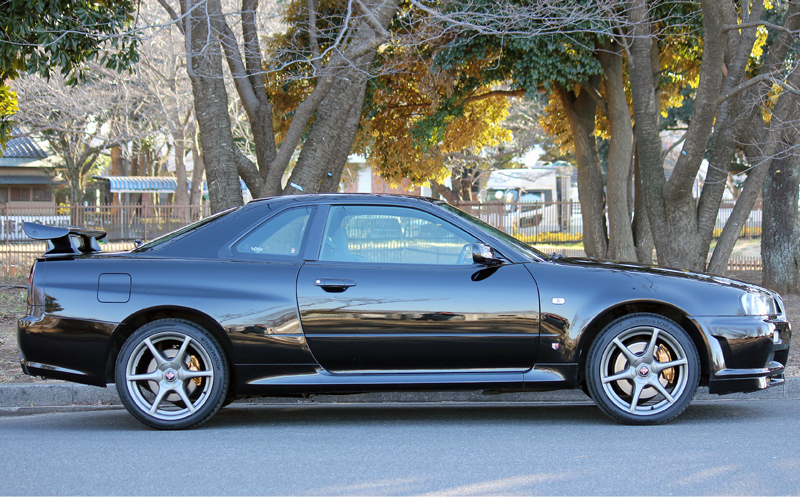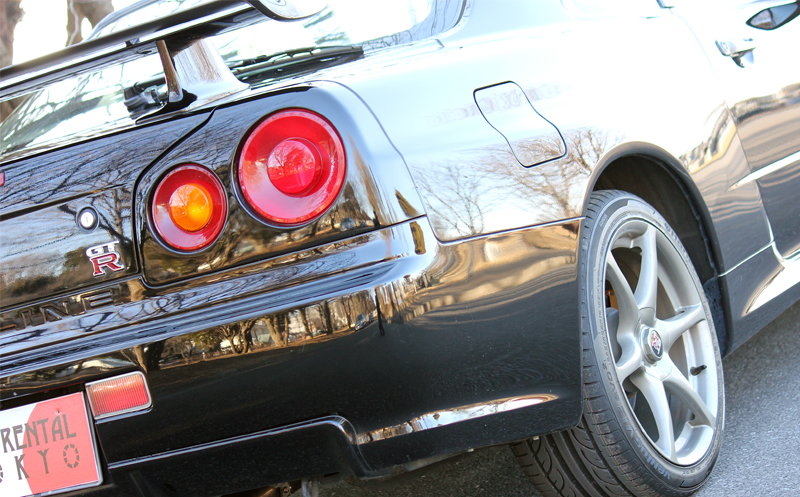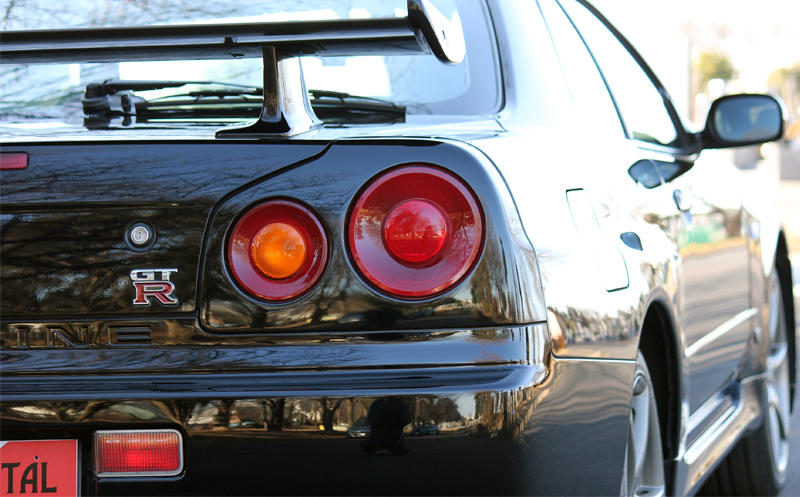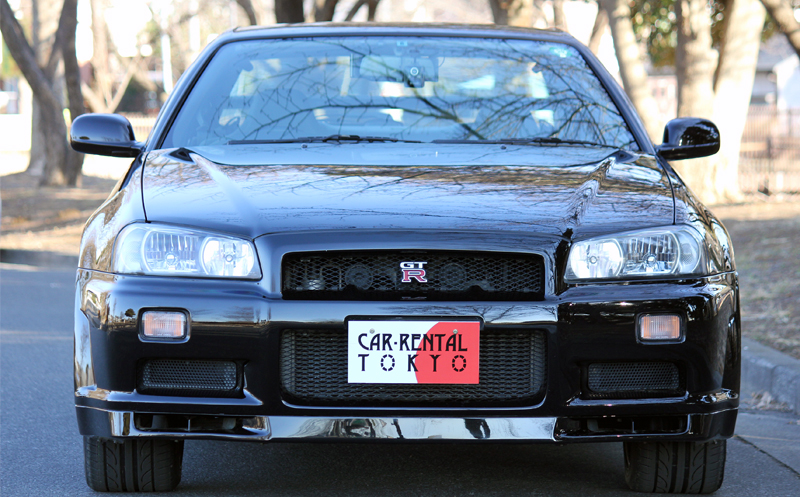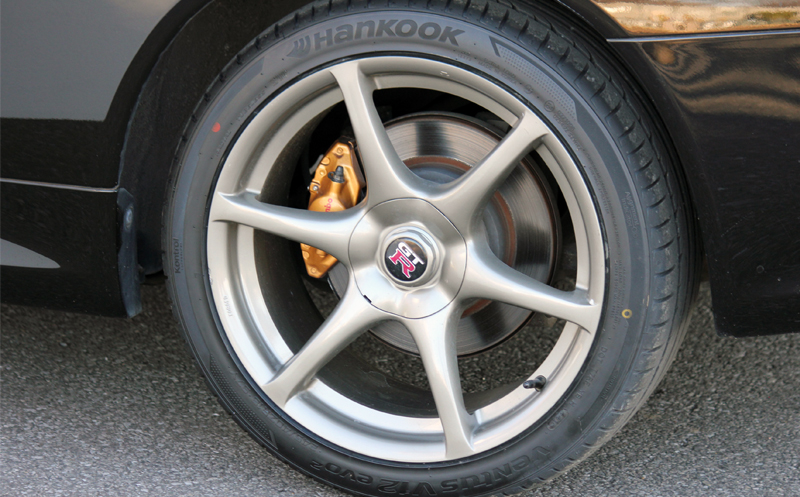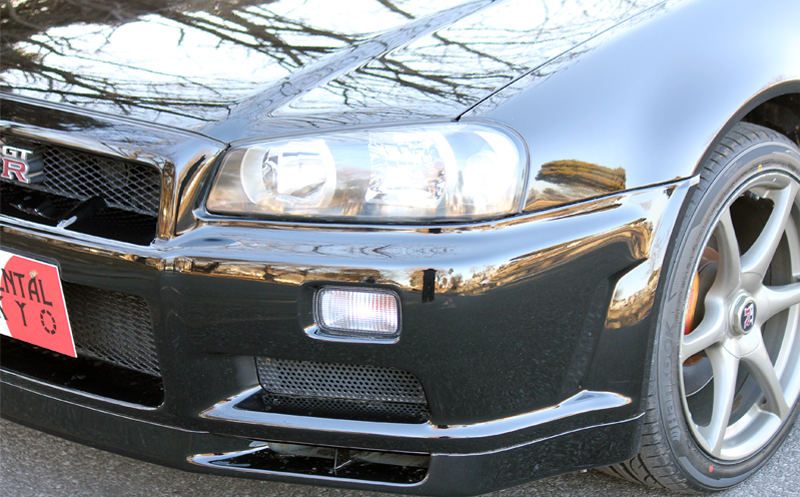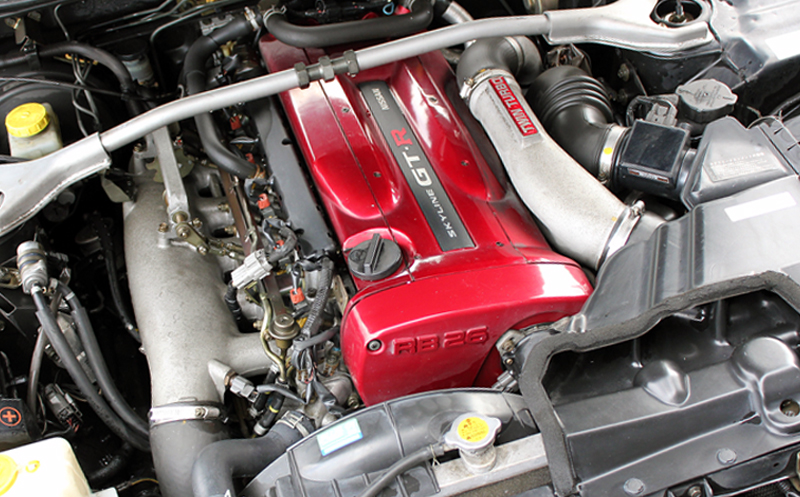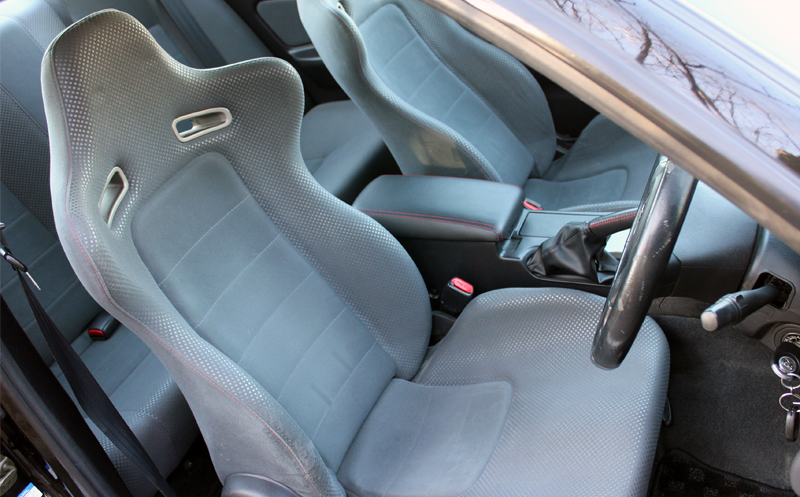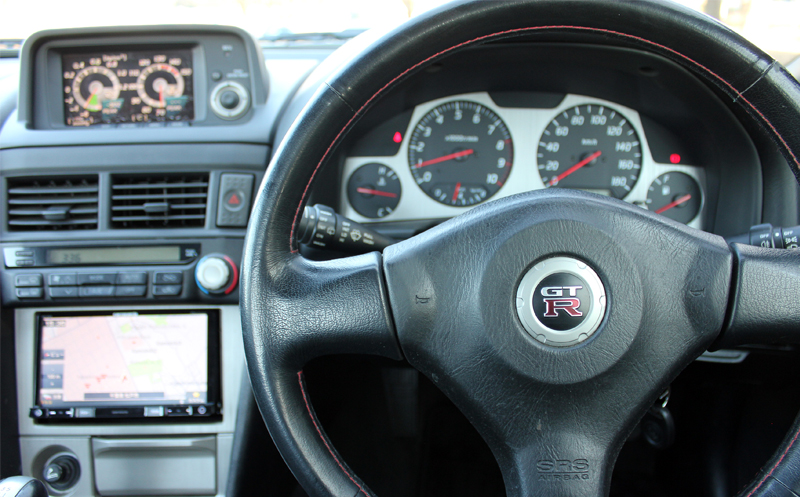 | | |
| --- | --- |
| Model | SKY LINE GT-R(R34) |
| Engine type | RB26DETT |
| Maximum power | 280ps(206kW)/6800rp |
| Maximum torque | 40.0kg・m(392N・m)/4400rpm |
| Displacement | 2,568CC |
| Kerb weight | 1,540Kg |
| Colour | Black Pearl |
| Equipment | Multilingual satellite navigation (Japanese, Chinese, Korean and English) |
| Seating capacity | 4-seater |
| Steering wheel position | Right |
| Transmission | 6MT |
Information
GT-R R34 is a vehicle that can be said as the extreme of Japanese-made sports cars that have been thoroughly polished from the engine to the chassis, making full use of the reflection of R33 which bloated the GT-R fan and confused it. In the big hit car action movie 'Wild Speed', the scene where the protagonist Paul Walker blows at R34 is also drawn, and if you like cars you can say that it is a legendary famous car that everyone knows. Production volume is also 11,344 vehicles and it is a very rare vehicle which is difficult to obtain even in Japan. In the case of When we rent a car (February, Heisei 29), it is said to be a low-priced vehicle of 70,000 kilos of one owner, and the interior is also clean and good degree of car. Of course, navigation 2DIN carrozzeria multilingual correspondence (day, English, Chinese, Korean) navigation is installed cleanly. We will respond to long-term reservations, so please contact us rare any time.
Notes
Drivers must be over 21 and have held a driving license for over 3 years of obtaining a license for driving manual transmission cars.
☆ Depending on the course you use, there is a mileage restriction.
· 6 hour course 150 km
· 10 hour course 250 km
· 24 hour course 400 km
☆ When the mileage limit is exceeded, it will be 50 yen / 1 kilometer as excess adjustment.
Drivers are prohibited from driving on circuits, participating in gymkhanas, driving up steep hills, or engaging in similar actions.
Please be advise that our staff has the right to refuse hire if the customer is deemed unsuitable to drive the car.